Darts Match 2 Game Features
Most probably Darts Match 2 is the first live online realistic game ever in the world of gaming history. Motionlab interactive design the game and published it in the mid year of 2016. It was released all over the world at a single time. It is a game for everyone, those who loves dart will play it and those who also don't know anything about the game will also love it. The game is very easy to play. For the beginners there is a tutorial section to understand the game.
Darts match 2 is a sequel of the Darts match which was released in 2014. And within just two years of its release the company designed its second version. The original app was downloaded by over one million players. And the company is expecting the new series will have more players as the game has many unique special features.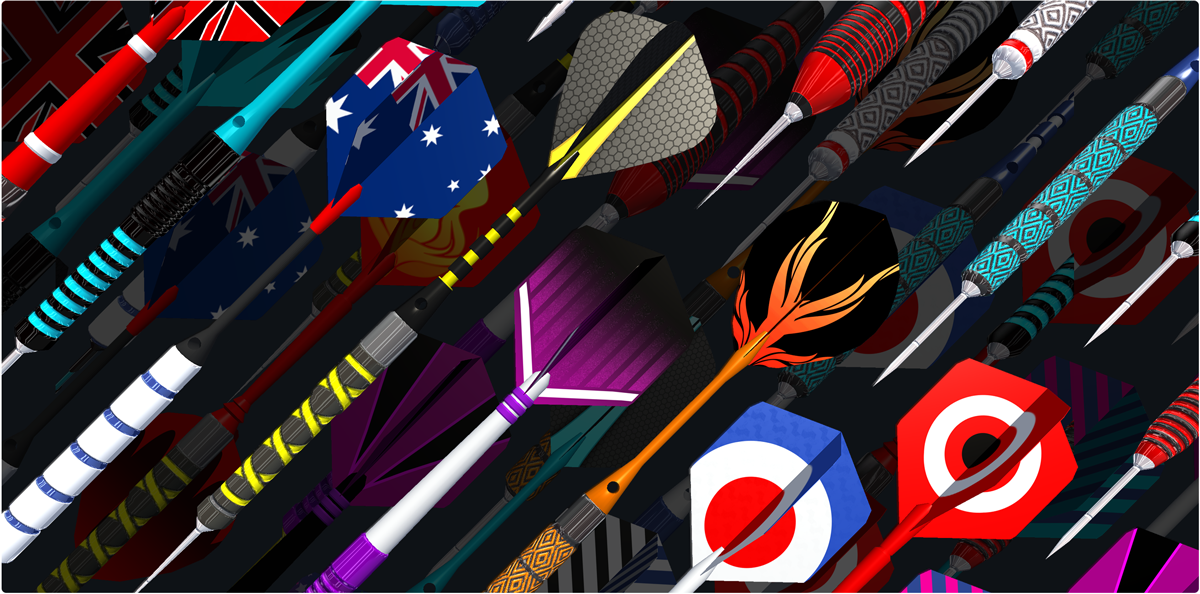 The very features in it:
It is very first live online sports. In Darts Match 2 you can play with anyone live and online from anywhere around the world. In the game there are two opponents. You have to play with your Darts Match coins. But after the game only one will win and take over the money.
A new feature that is added is live chat. The members of the Dart Match 2 game can chat live and appreciate their skills and ranks. One can even challenge to his opponents. This feature was included after a several request from the players.
You can customize your own dart collection. As you progress through the game you will be unlocking more sharp powerful and designer darts. The more new darts you will have your rank will increase and show your skill to the opponents. in the game you can not only swap flights stems and barrels but you can also change your dart points too.
The game might be a live online playing game but if you have no internet connection you should not bother because there are some inbuilt players and also a tutorial section where you can enjoy your Dart game too.
The world's leading darts manufactures Unicorn Darts have approved Darts Match 2 to use their brand new Eclipse HD2, the dart board using in all the PDC darts TV events. So when you are playing the game you will feel that you are on a live tournament match.
You may like: CSR Racing 2 Game Review – All You Need To Know
The game with little cons:
The players review that the game has too many ads. In the middle of the game or any challenge and after completing each level there is an ad. That is quite annoying when you are playing.
Though Darts Match 2 offers you to play offline but after a few level it needs internet connection. So it creates problem for the users who could not connect with the internet.
As it is a online game, when you are playing an online live match the match should be fixed on players skill. But the match fixed on no base. Anyone can challenge you, even a higher rank upholder and win your all the darts money.
When you are playing online games then there is a chance of being cheated of your money. There are some accuses of cheating money. Some players tries to buy gold coins online, they neither get their money not the coins.
There are obviously some problems that needed to fix by the developer as soon as possible. But no doubt the game is good and easy to play. And so in a less than one year the game has millions of players. It is also required only the android version 4.0.3. That is quite available in almost every phone. Even if you don't love Dart game you should play it for once to have that live gaming experience.